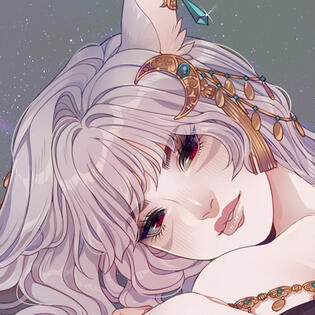 ☾ Yllande ☽
Hobbyist artist, 12.09 (virgo), full time mom: 8 y.o daughter
Commission Status: closed︱#FFXIV, games & art
Welcome to my link directory
Commission openings will be announced to my twitter account. Apply for commissions while filling out
& submitting a form, following the provided link to google docs. Please make sure to make yourself
familiar with my Terms of Service first before commissioning me. If anything is unclear do not
hesitate to ask.
---
CONTACT
Please consider following me if you like my work and want to support me. A little content warning from my side, the heart button redirects to my nsfw account, don't click it if you're not prepared.